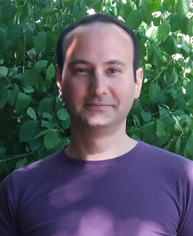 I am a political psychologist dabbling in data science. I specialize in the psychometrics of political constructs. I am particularly interested in modeling subjectivity using multiple methods (visit here for more details).
I am currently a post-doc fellow at the Psychology & Methods department of Jacobs University in a project funded by Business Finland and Hofstede Insights. We are working to develop an instrument that measures organizational culture with text data.
Before this post, I was a visiting researcher at Bremen International School of Social Sciences, where I am now an affiliated post-doc. At the University of Oldenburg, I worked as the interim academic coordinator of European Master in Migration & Intercultural Relations, also as a lecturer at the Institute of Social Sciences.
During my undergrad studies, I worked as a Before academic life, I was a sales manager at a multi-national outdoor advertising company in Istanbul.
What's new?
29/04/2020: Press-release of OCPD – English version is here; German version is here
26/04/2020: Blog post – An informal benchmarking within psychometrics: attitude network approach vs. the general SEM framework using German national identity as an example
12/02/2020: At the end of 2019, together with Henrik Dobewall, Peter Holtz, Klaus Boehnke & Michael Schachner, we received funding from Business Finland on behalf of Hofstede Insights to develop an instrument that measures organizational culture with text data.
02/12/2019: Blog post on the ultra-short version of Collective Narcissism Scale for the Prejudice Lab at Goldsmiths, University of London. Pdf version here; HTML version here.
15/10/2019: Article published with Castanho Silva, Thomeczek, Bandlow-Raffalski, Littvay. Online first version here, replication material here and here.
09/06/2019: Blog post – Juxtaposing psychometrics, topic modeling, and social network analysis to model competing nationalist discourses
16/04/2019: Blog post – semtree vs. networktree
02/04/2019: Website moved to GitHub