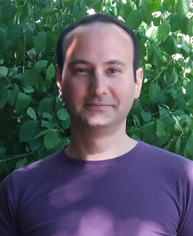 I am a political psychologist with a particular interest in research methods and techniques. I conduct research on the psychometrics of elusive political constructs like populism and national identity, patriotic and nationalistic attitudes. I am also interested in modeling subjectivity; I explain subjectivity (i.e., in national identification and populist attitudes) by looking into individual differences in personality, attachment style and other psychological constructs like need to belong and social and emotional loneliness. My research correspondingly involves prejudices against out-groups like migrants and refugees. My Ph.D. dissertation includes six empirical chapters, which address questions and issues that revolve around these interests.
Currently, I am the (interim) academic coordinator of EMMIR European Master in Migration and Intercultural Relations at the University of Oldenburg. I am also a visiting researcher at BIGSSS Bremen International School of Social Sciences between February 2019 – February 2020. Before these posts, I worked as a lecturer (LfbA) at Oldenburg University's Institute of Social Sciences.
During my undergrad studies, I worked as a music journalist. Before academic life, I worked as a sales manager at a multi-national outdoor advertising company in Istanbul.
What's new?
02/12/2019: Blog post on the ultra-short version of Collective Narcissism Scale for the Prejudice Lab at Goldsmiths, University of London. Pdf version here; HTML version here.
15/10/2019: Article published with Castanho Silva, Thomeczek, Bandlow-Raffalski, Littvay. Online first version here, replication material here and here.
09/06/2019: Blog post – Juxtaposing psychometrics, topic modeling, and social network analysis to model competing nationalist discourses
16/04/2019: Blog post – semtree vs. networktree
02/04/2019: Website moved to GitHub